Monday – Friday: 7:30am – 4:00pm  |  Saturday: 7:30am – 11:30am
Our mobile mechanic services from Noosa to Caloundra

Car Air Con Regas & Service Sunshine Coast
Get your cars airconditioning ready for summer
There are a lot of misconceptions about car air conditioning systems. Particularly how often you should need to regas your ac.  Every summer on the Sunshine Coast we have people asking to have their air conditioner regassed and when we suggest a leak check they refuse.
Did you know that the air conditioning system in your car is a sealed system? So needing to regas is a clear indication there is a leak. For what ever reason people are being sold a band aid solution or regassing without a leak check.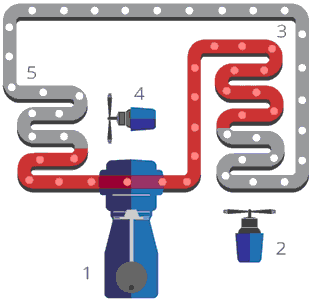 (1) Compressor (2) External fan
(3) Condenser coil (4) Internal fan
(5) Evaporator Coil
Leak testing
Leaks within an air conditioning system can be tricky to find. The freon gas used in the system is hazardous and having your system checked for leaks should done before a regas. We use UV trace detector dye to safely find the leak fast and precisely.  Once uv dye is added to the system the dye will show under illumination with a UV torch wherever there is a refrigerant leak.  This precisely locates the leak resulting in extremely accurate leak detection.
Compressor regas
We offer an affordable car ac regas service for the Sunshine Coast region. There are mean seals and connection points where you system could be loosing gas and as a result over time you car may need a regas.  We always recommend performing a leak check first to ensure the regas process is not immediately leaking out.  If you would like to have your system serviced please contact us and we can book you in.
Common issues
A Freon leak caused by a failed o-ring, seal, hose or component
A clogged expansion tube or refrigerant charging hose
Failed compressor or compressor clutch
Failed blower motor or blower motor resistor
Damaged or failed condenser or evaporator
Vacuum leaks
Failed switch, fuse, relay, control module, blend door or solenoid
Log book services
A logbook service ensures your car is serviced in accordance with the vehicle's manufacturer. Checking your vehicle top to bottom, our first-rate service identifies any faults that require immediate action.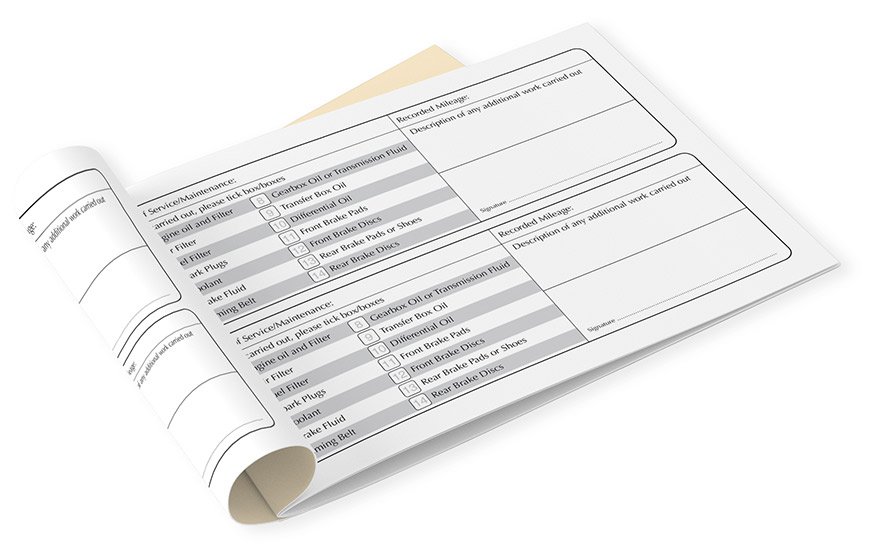 Thank you so much to Rod who assisted with the replacement of our starter motor in the carpark of an Alexandra Headland resort! Our Nissan Patrol had done an immense journey to Cape York from Victoria and the starter motor almost undid us! Rod's professionalism, experience and timely manner had the car on the road again and turned what could have been a very stressful time into an easy fix.

I highly recommend Rod and his team. The service we have received is well and truly above expectations. We made a call to Rod and within no time he was on his way to look at our sons car. He took the car back to his workshop, diagnosed the issue and rectified it. It was so nice to receive updates of what was happening and receive honest feedback.

Our business uses Maroochy Automotive for our entire fleet and their service and expertise is incredible! Rod always goes above and beyond and helps keep the vehicles on the road and in excellent condition at all times. All of the staff are exceptionally friendly and it is a pleasure doing business with them. I highly recommend Maroochy Automotive for personal and business vehicles!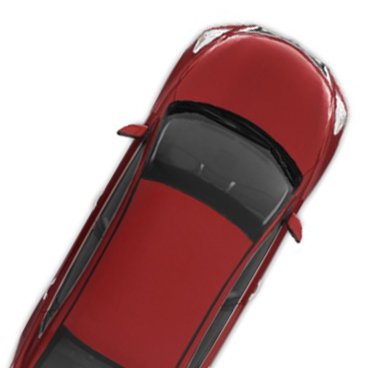 Take advantage of our courtesy car
We provide a couresy car service for those who can't afford to be without a car. Just let us know when making a booking so we can have it ready for you.